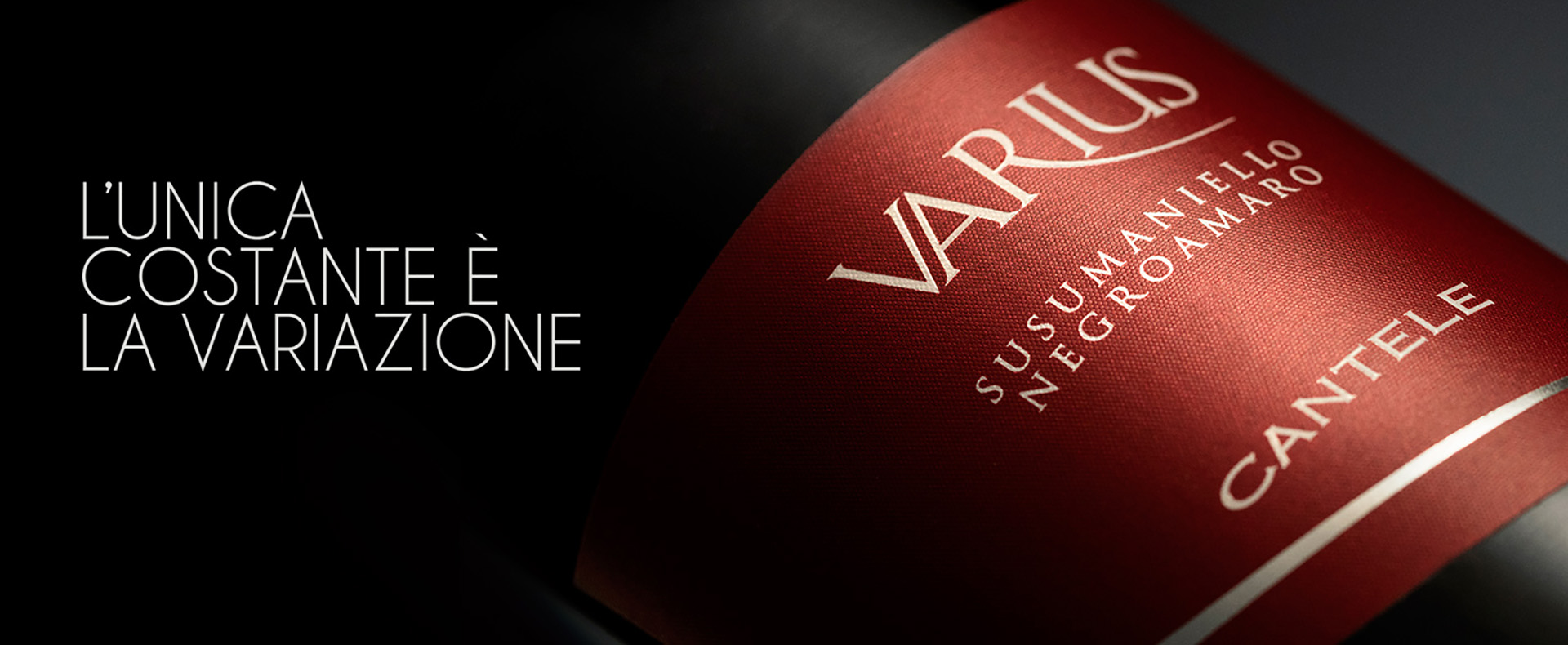 After two long years of absence, the Varius is back on the market . A brand to which we are particularly fond of, both because it exists from the 1999 harvest, and because it has always represented our "experimental" wine . If Salento has long been a crossroads of cultures, the Varius was founded to be a "free zone" of new horizons in terms of enology, to give space to experimentation, and to interpret the potential of the territory through continuous research. A necessary rest, therefore, for a wine that over the last 18 years has agreed with different vines: Negroamaro, Cabernet Sauvignon, Montepulciano; then the variation from Montepulciano to Merlot, until its third life of Merlot in purity.
In this new 2016 version, the Varius comes with a blend of our prince vine, the Negroamaro , together with Susumaniello, a vine of Dalmatian origins, whose name derives from the characteristic load of young grapes (like a somarello), even if over the years the production yields are reduced substantially. For some years we had been thinking about this historic Salento vine that has recently been rediscovered, characterized by a very small grape with a high concentration of polyphenols and anthocyanins. A wine therefore colored and with a low acidity, which well assimilates the contrasting characteristics of Negroamaro. Two vines that tell different stories but which – together – become the protagonists of a lucky union. The result of this blend is a young wine, aged in steel, fresh, with structure and great drinkability.
Experimental varius, we said. In fact, this new version presents a great surprise: the closure with a glass stopper . An absolute novelty for a Pugliese winery and an elegant answer to those who ask for practicality without having to deal with the screw cap (in Italy still little appreciated). Innovative closure that guarantees a harmonious evolution of the wine ( OTR values ​​are around 0.0026 ml of O2 per day ), without defects and with a better preservation of the aromas; the consumer can also store the cork (personalized with the Varius brand) and reuse it on other bottles.
"The only constant is variation" . It is the claim used to launch the return of this bottle. The concept of the advertising campaign is easy to interpret: bring to mind the many lives of the Varius and tell its current potential in the autochthonous version. The result is the uniqueness of a wine that, ultimately, tells a single constant: the path of experimentation and of propositional change, that is the exercise of a pleasure.